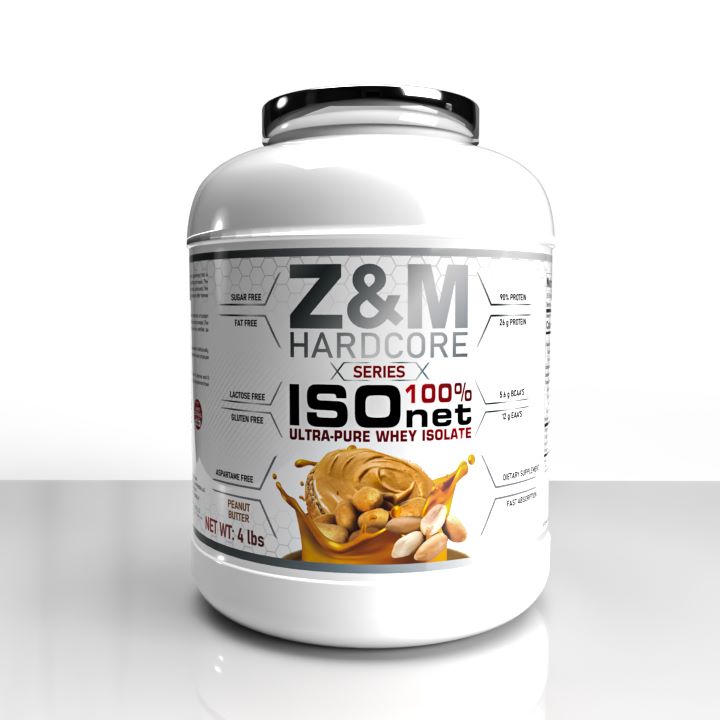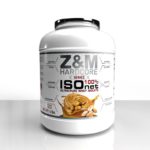 Z&M HARDCORE ISOLATE WHEY PEANUT BUTTER
د.إ250.00
All prices included 5% VAT
Product Overview
Key Benefits
Why should you choose our Z&M Natural Nutrition's Multi-Vitamin Man?
Directions to use
Ingredients
Z&M HARDCORE Isolate Whey Protein; A high-quality, fast-digesting protein supplement.Specifically designed for athletes to meet their protein needs for muscle building and repair. The hydrolyzed 100% whey protein isolate formula is rich in essential amino acids, particularly the branched-chain amino acids (BCAA), which are crucial for muscle growth and recovery after intense training.
26g protein per serving. Muscle growth, repair, and retention. Fast absorbing and easy to digest. Lactose FREE.Gluten FREE.Highest quality natural ingredients.Immunity Booster.Prevents muscle breakdown through protein synthesis. Manages hunger and cravings
HACCP, GMP & ISO certification
Light and refreshing­
No milky taste or texture
24g EAA's glutamic acid
58 servings per container
90% protein
Great different tasting flavors.
Mix 1 serving (1 scoop) in 200 ml of cold water or skim milk in a shaker cup. Consume Whey Protein Isolate after a workout or as a supplement to your daily protein intake
Cold filtered Whey Protein Isolate lactose free, Emulsifier: Sunflower lecithin, Natural Coloring: Fat-reduced cocoa powder (10%-12%), Flavor: peanut butter, Sodium Chloride, Thickener: E 415 (xanthan gum), Anti-caking agent: Silicon dioxide, Sweetener: E 955 (sucralose), E 950 (Acesulfame potassium), Digestive enzyme: Papain from Papaya and Bromelain from Pineapple.